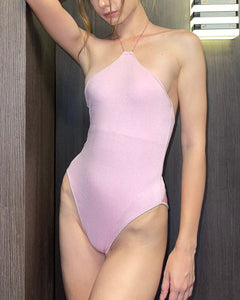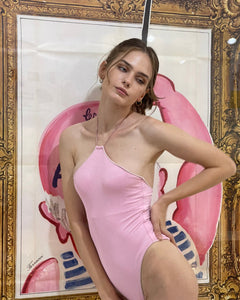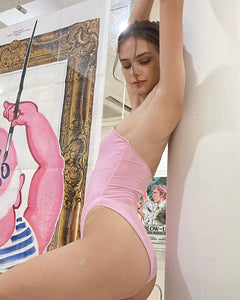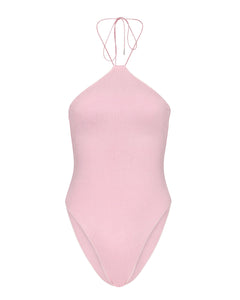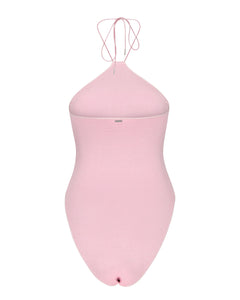 Ellie one piece

• Neck tie one-piece
• GIGI customized hardware
• Glittery fabric

Nylon 82% Metallic 10% Spandex 8%
CARE
- hand wash with soap in room temperature​ 
water or machine wash at 40 degrees.
- hang in shade.
- colour dyed with a particular fluo dyestuff
   that might create a "blue stains" effect
   in conditionof high humodity & temperature.
- should wash seperate with others.
- do not use chlorine-based bleach.
- do not over tumble dry.
- do not ironing.